Rockchip High-performance Computing Platform Issued in CES!
2017-01-05
Rockchip globally issues RK3399-base, multi-chip and high-performance computing platform in CES2017 on Jan. 5, 2017. The most significant highlight is that multi-chip can work cooperatively; adopting high-speed and interconnected BUS inter-chip. The platform has four technical characteristics:

1. ARM A72 core and distributed computing make infinite RK3399 chips overlaying possible and improve CPU computing capacity and GPU performance of several times.
2. Merely 5W power consumption only accounts for 30% of system-level solution of competitors.
3. Excellent multimedia performance supports video decoding of 4K H.265/H.264/VP9.
4. With strong VPU coding and encoding, it supports 2*N-way camera acquisition and image processing, multi-chip and multi-LCD synchronous display which resolution can be up to 2K+.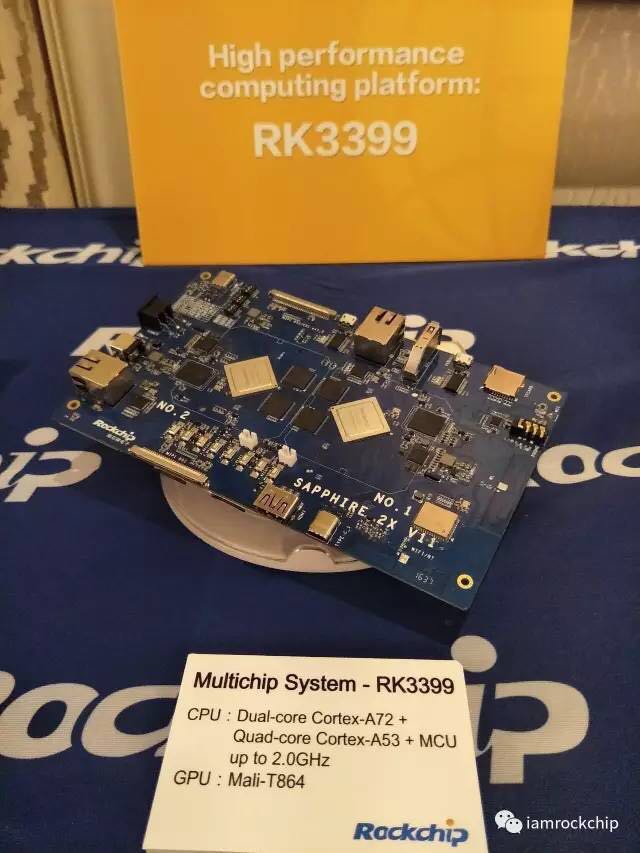 As the flagship chip of Rockchip, RK3399 adopts ARM Cortex-A72 core and ARM Mali-T860MP4 GPU, hence with high performance, low power consumption, outstanding multimedia performance and expansibility. It also supports HDMI2.0 interface, H.264/H.265/VP9 4K 10bit@60fps video encoding, PCI-e-based high-speed WiFi and storage. Compared with X86 framework, ARM framework has the advantage of low power consumption and high multimedia performance, greatly improving its application in big data computing and deep learning.
The analysis shows that the performance of RK3399 computing platform can be infinitely superimposed in principle based on multi-chip interconnection technical characteristics, hence improving CPU and GPU performance of N times. The users can infinitely overlay RK3399 based on their actual performance requirements. Its computing capacity, data processing capacity and application will beyond your imagination, applying to the products in terms of Internet, transportation, education, aerospace, medical treatment and those demanding for high-performance computing.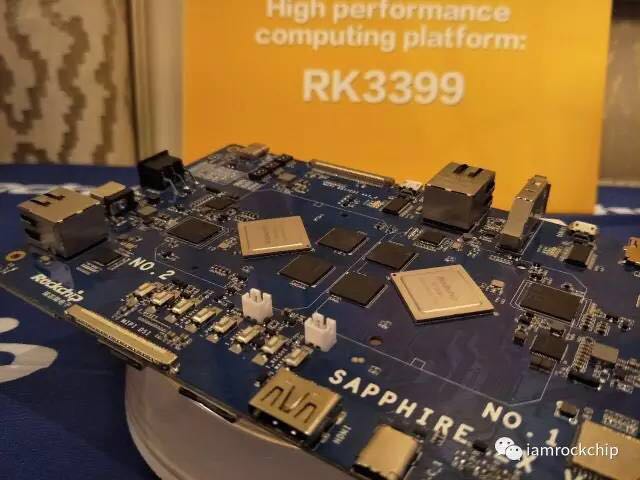 "High-performance computing platform" showed by Rockchip in CES not only fills up the void of system-level solution of China's chip, but also provides the new options with excellent cost advantage, computing efficiency and performance advantage to small and medium-sized enterprises in the world.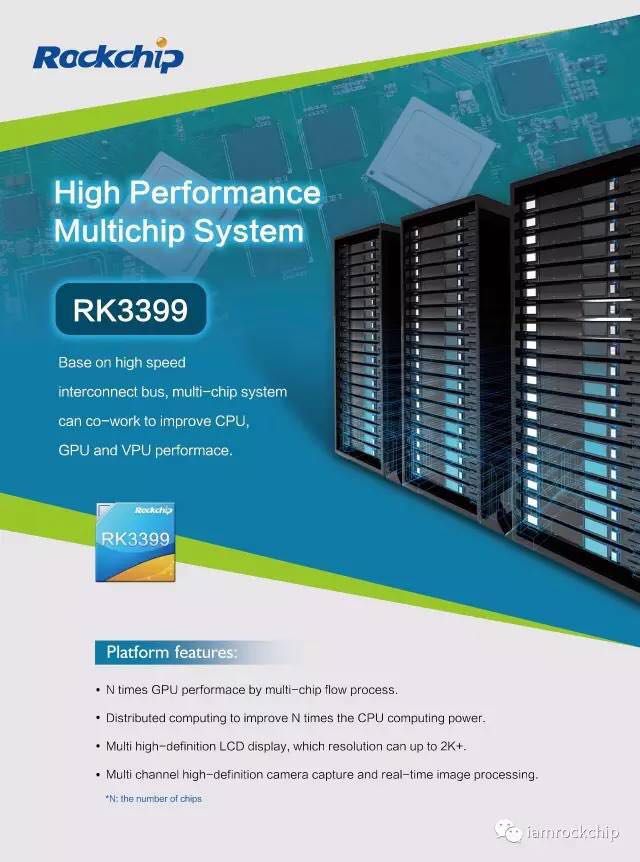 Next:RV1108 Visual Processing Solution Drive Test Results First Released