Rockchip Publishes POP-Star Searching Entertainment Engine
2014-10-27
Rockchip has published the technology of "POP-Star Searching Entertainment Engine" at
Hong Kong Electronics Fair, namely the intelligent search function called "the Entertainment Big Data". This is the only consumer chip has the capability of big data analysis and calculation currently in the industry.
Based on powerful calculation performance of RK3288 GPU, we have performed algorithm for deep learning. By processing big data, we developed a powerful POP-Star searching entertainment engine, users can focus on the face of POP-Star to searching this star when using Tablet and TV-box.
When browsing websites or looking at images on tablets, users could use the POP-Star Searching Entertainment Engine to search information about the POP-Star on the page which they interested in. Based on the Internet big data analysis, the engine would push the POP-Star's background information and film works to users.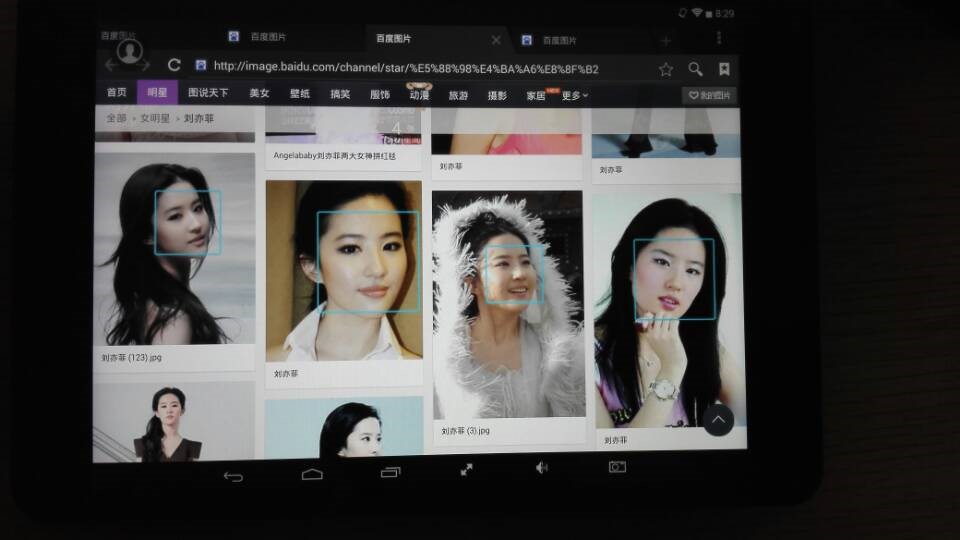 For instance, an image of a POP-star appears in the page and then the RK3288 POP-Star Searching Entertainment Engine would be enabled. Tablets or boxes would identify the POP-star's face automatically and start the big data search immediately. Users would quickly get all information about the POP-star.
Generally, big data is mainly applied to cloud storage, online shopping, and searching rather than TV box or tablets. Products based on the platform of RK3288 have transformed into powerful tools for searching images and films. "POP-Star Searching Entertainment Engine" helps intelligent terminal devices to provide users with better experience.
Pre:Rockchip Debuts Intel Jointly-Developed Game-Changing 3G Processor for Android Devices Next:4K H.265 Hardware Decoding—the Unique Skill of RK3288 Box